Frequently Asked Questions About the Embgallery.com (Help)
Help! I like Designs, but I can't make an order.
You may find step by step instruction here:

Benefit from accumulative discounts for our customers! As a customer of en.embgallery.com you benefit from accumulative discounts: as your individual orders build up, you get discounts up to 10% even when you buy only one Machine Embroidery Design at a time!
You can get the discount if the total price of your order reaches:
$75 = 3%
$150 = 5%
$300 = 7%
$500 = 10%
Accumulative discount is valid after attaining aforecited limits. You will get it with the very next order.
___________________________________________________________________________
Browse the catalog until you find the design(s) you require. Click the button to add the product to your shopping cart. Feel free to leave the site and come back later: the items in your cart are stored for up to a year for Authenticated cart and up to a 4 weeks for Anonymous cart.
When you feel you have everything that you need, go to your shopping cart and click on "Checkout". If you have not registered on our site, you will be asked do it. We accept payment via 2Checkout.com or RoboXchange. You should receive a confirmation e-mail after you have paid.
2Checkout.com, Inc. is an authorized retailer of en.embgallery.com.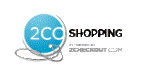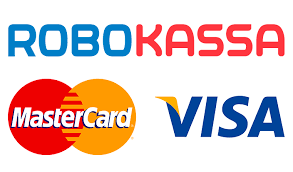 Your design will be sent to you by e-mail within 24 hours after receiving your order.
We keep all your orders during one year. Therefore in case of need you can address us for resend.
Every design is represented as zip-archive. You can extract it by means of Windows, by WinZip, WinRar etc.
Zip-archive contains one or more folders (each folder corresponds to one size) with:
1) Jpeg-image with map of colors and detailed information: amount of stitches, overall dimensions, amount of stoppages, colour replacements and other helpful information
2) stitch designs in 6(7) formats (DST, PES, JEF, VIP, VP3, HUS,(ART)).
Designs in the internal format of embroidery programs (emb, pxf, etc.) are not provided.
If your embroidery machine supports another type of embroidery format, inform us in the Contact form on this page or via e-mail mail@embgallery.com. Tell us the number of your order and necessary type of file format and we will convert it and send in return mail.
While developing we try to take into account all possible hoops' sizes of our clients and to divide the Designs for them beforehand. But unfortunately it's not always possible. From the other side, we can't always take into account all great variety of customers' needs. So, it's possible to change sizes, but not for all Designs and not unlimited.
Anyway, contact us before purchasing (through the contact form or via our mail address) and ask about changing sizes of the Designs which you picked. If it's technically possible, for sure, we won't deny your request.
The service is not free. The amount of surcharge will depend on the scope of work and may vary from insignificant to more significant.
Read in detail about our privacy policy here - http://en.embgallery.com/privacy.
You can sell or give away items that you produce with our designs. However, you cannot sell or share the design file. This policy also applies to our free designs. If you know someone who would like our designs, please ask them to visit our website.
Due to the electronic nature of our digitized designs and software, refunds are not issued on shipped products. However, replacements and credits are gladly issued in the case of corrupt files or if there is a problem from our end. Shipped software purchases are final. All other problems will be handled on an individual basis.
We do not refund purchases, but we will provide technical support. If you are unsure that your hardware will support our designs, please download our Free Design first. We guarantee only the quality of the files and formats we provide. If you purchase our designs for conversion or resizing, then you do so at your own risk. We are not responsible for the quality of the converted or resized files or failure to convert or to resize them.
Yes, of course. The free ArtLink 6 Embroidery Software offers you to convert our free designs in ART format – download it here: BERNINAARTlinkSetup.zip (134.35 MB)
If you have questions that are not covered by this Help, then please contact us directly. You can find all contact information on this page.